Pupils spread sunshine at Clenchwarton Primary School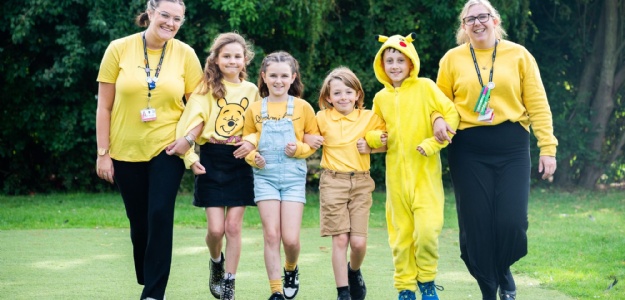 Clenchwarton Primary School pupils swapped their uniforms for colourful shades of yellow to show their support for a mental health campaign.
The whole school family marked Hello Yellow Day to raise money for Young Minds for World Mental Health.
"The whole school community took part in the event, and we raised a total of £156 via justgiving.com for the charity Young Minds," said Ashleigh Webb, Year 6 teacher and Senior Mental Health Lead.
"The school community were invited to wear as much yellow as they could on the day, as well as complete extra, mini PSHE [personal, social, health and economic] activities that raised the profile of the importance of mental health.
"By wearing yellow, Young Minds believe this spreads the word that whatever you're going through, you're not alone with your mental health."
As a silver-accredited Carnegie Mental Health Award school, the school appreciates the huge importance of its pupils' mental health.
"Mental health events are a vital part of our school life at Clenchwarton," continued Miss Webb. "We constantly foster an environment that both children and staff feel safe in.
"Clenchwarton Primary School has continued to support Young Minds Charity for the past three years, as part their efforts to raise awareness for various mental health charities.
"By partaking in events such as Hello Yellow Day, we are contributing to raising a future generation of young people who feel confident in recognising signs of mental wellness within themselves and others, are able to promote good mental health choices, and feel able to talk openly about their mental health."